Yacht Island (POI)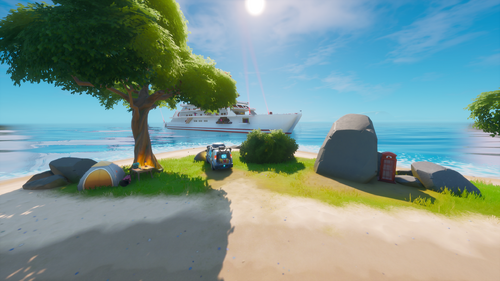 Yacht Island (unofficial name) is an unnamed Point Of Interest in Battle Royale which was added to the map in Chapter 2 Season 2, located inside the coordinate H1,north of Steamy Stacks, and formerly southeast of The Yacht. It is an island with a Phone Booth,it was most likely added for The Yacht's Reboot Van.
Pls Somebody add the mapping i don't know how to add images.
Yacht Island was added to the map
Yacht Island was taken over by Deadpool.
Yacht Island was flooded and later unflooded.