Umbrella Mine
This map/grid location appeared until Chapter 2 Season 1 and has since been updated.
Some sublocations, points and mapping might have been removed or changed. Please see Pleasant Park for the latest information about the map.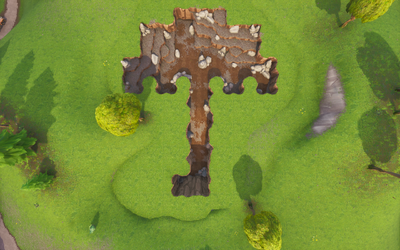 The Umbrella Mine was an unnamed POI in Chapter 1. It was located south of Lazy Links and north of Loot Lake. It was located in coordinate E3. It could spawn up to 2 chests in the little part at the bottom of the mine and usually has floor loot nearby.