Timber Tent (POI)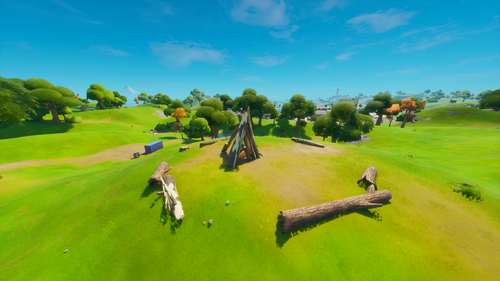 Timber Tent is a Landmark in Battle Royale added in Chapter 2 Season 1, located inside the coordinate B4, south of Sweaty Sands, west of Salty Springs and north of Holly Hedges. It is a tall tent shaped structure made of big logs and has a couple of chests.
Timber Tent (POI) Top View
* Click on the map to view geographic sub-locations.
Timber Tent was added to the map.
Timber Tent has been mostly flooded by water.
The water level lowered, revealing Timber Tent once again.