The Plaza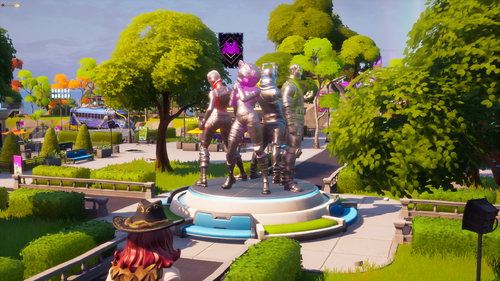 The Plaza is a named Point Of Interest in Party Royale added in Chapter 2 Season 2, located inside the coordinate D4, D5, E4 and E5, at the center of Party Royale Island. It is a city with many restaurants and shops.
For more details on structures, visit The Plaza/Buildings
Slurp Co. Shops
Empty Store
Cafe
Watchtower
Bridges
The Plaza was decorated for Halloween.