Stumpy Ridge (POI)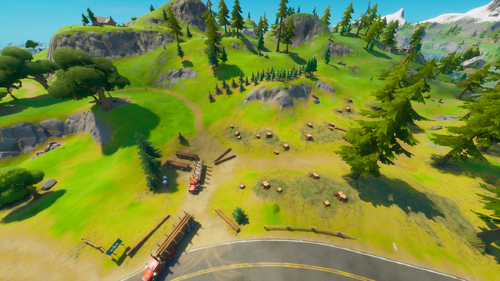 Stumpy Ridge is a Landmark in Battle Royale added in Chapter 2 Season 1, located inside the coordinates D6 and E6, east of Slurpy Swamp, far west of Lazy Lake and just north of the Hydro 16 dam. It is a logging zone with a big semi with a chest, broken down trees and many stumps.
Stumpy Ridge (POI) Top View
* Click on the map to view geographic sub-locations.
Stumpy Ridge was added to the map.
Over the weeks, trees at Stumpy Ridge have been cut down and transported to other areas of the map, mainly to create Christmas trees.
Most of the trees have been chopped down.