Stretched Mountain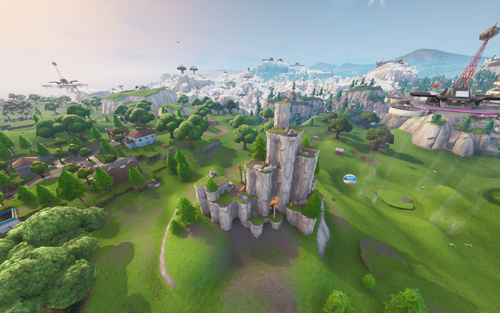 Stretched Mountain was an Unnamed Landmark in Battle Royale added in Season 1, located inside the coordinate F6, north of Salty Springs, south of Dusty Depot and west of Retail Row. It was a cylindrically-shaped mountain with multiple different levels where campsites and multiple chests can be found.
Stretched Mountain was added to the map.
A sketch of a figure has appeared on the back of the top level of the mountain.
The ziplines were removed.
The mountain was sucked into a Black Hole.
Battle Royale Geography
Chapter 2 Named Locations
 

Grid Coordinates

North West
North
North East
West
Central
East
South West
South
South East
Chapter 1 Named Locations