Steel Farm (POI)
Steel Farm is a Landmark in Battle Royale. added in Chapter 2 Season 1, located inside the coordinate G3, east of Colossal Coliseum, southwest of Steamy Stacks, northwest of Dirty Docks, northeast of Lazy Lake, and northwest of Retail Row. Though Steel Farm was added at the beginning of Chapter 2, at wasn't always called Steel Farm. It was formerly just a farm with no name.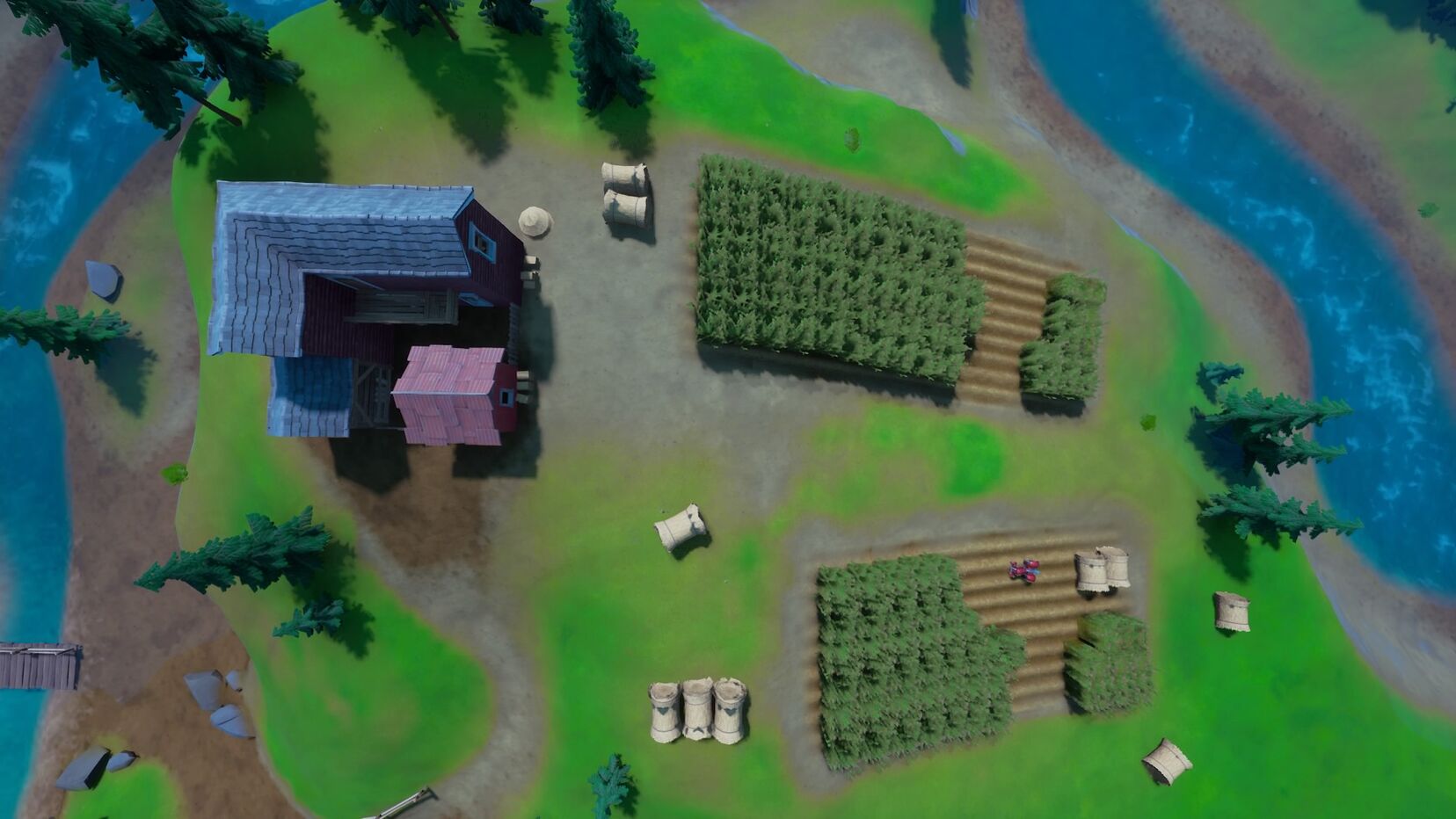 At Steel Farm, you can find the Steel Farmer, and he provides food (corn, lettuce, etc.)
Steel Farm being a location but not a landmark for 4 seasons was likely a mistake, or just Epic not wanting to name the landmark.
Although it is not named, Steel Farm is the smallest farm on the map. The 2nd being The Orchard.
The name Steel Farm is based on the name of the Character who can spawn here, Farmer Steel.

This is likely why Epic just now named it the way it is.