Sneaky Snowman

This article discusses content that has been put in the Vault.
This item has been made unavailable in order to adjust the game balance. It may return in the future.
The Sneaky Snowman is a Rare item in Battle Royale. The Sneaky Snowman is a consumable item that camouflages the player as an inconspicuous snowman, similarly to the Bush. This disguise can absorb up to 100 damage before being destroyed. The Sneaky Snowman can be found as floor loot, in chests, supply drops, and supply llamas. Using your Primary Fire throws the snowman onto the island while Secondary Fire applies the snowman to your character. Switching off of the snowman will also immediately destroy your disguise and play an 'ow' sound. This item was put into the vault in Season 8, leaving it in only Creative. This item was vaulted due to the theme of Season 8.
The Sneaky Snowman was unvaulted in Patch 11.30. However the rarity has been amplified from Common to Rare due to the fact that you can break the snowman and throw the snowball now to deal damage to players. It also replenishes through time which it's similar to the Bandage Bazooka.
The Sneaky Snowman's item itself was vaulted again on 11.31 Content Update #3 due to Winterfest ending.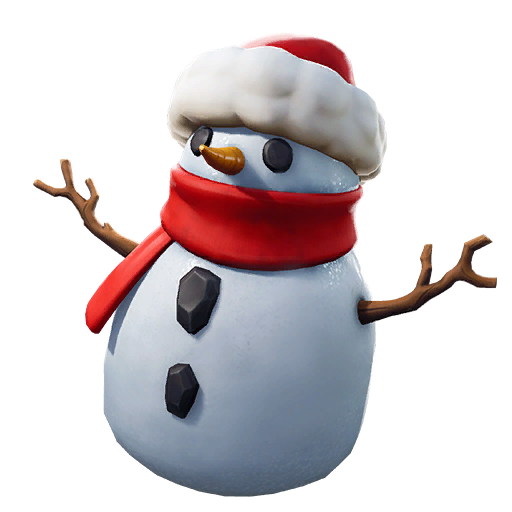 The Sneaky Snowman wears a Santa Hat and a Red Scarf.