Shadow Lamps (POI)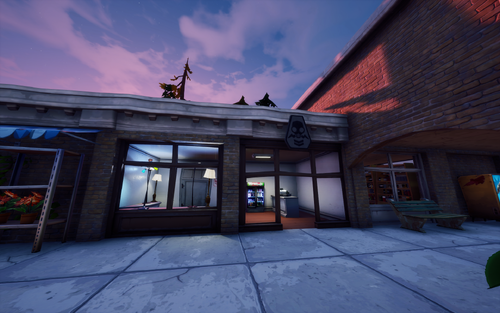 Shadow Lamps is a Landmark in Battle Royale added in Chapter 2 Season 2, located inside the coordinate H6, in Retail Row along with Ghost Flowers in replacement of the larger empty shop that originally used to be a Hey Boo! Halloween Store, and a Christmas store. It is a lamp shop that is likely used as a front intelligence by the organization A.L.T.E.R.
The vacant store at Retail Row has been split into two shops, Shadow Lamps being constructed as one.
the shadow shop is being packed up in boxes.
A Ghost henchman has been added to ghost flowers.
The Ghost henchman has moved to Gas N' Grub and has met up with the shadow henchman where they do friendly dance battles.

A.L.T.E.R.


Former Members


Locations


Weapons


Former Weapons