Scenic Spot (POI)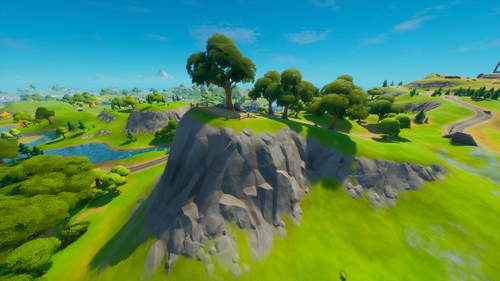 Scenic Spot was a Landmark in Battle Royale added in Chapter 2 Season 1, located inside the coordinate B6, south of Craggy Cliffs, north of Frenzy Farm and east of Pleasant Park. It is a tall hill with lots of trees and some trucks that overlook Frenzy Farm. It could be used as a sniping area for individuals in Frenzy Farm.
Scenic Spot (POI) Top View
* Click on the map to view geographic sub-locations.
Scenic Spot was added to the map.
A Zipline was removed from the Scenic Spot due to all wind turbines being removed from Frenzy Farm.