Roadside Diner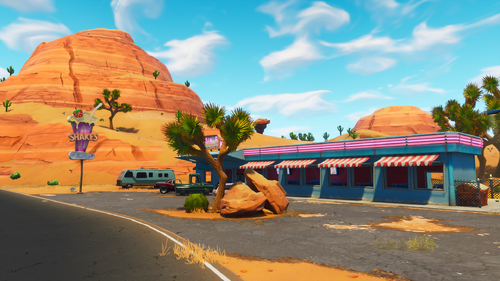 Roadside Diner was an Unnamed Landmark in Battle Royale added in Season 5, located inside the coordinate I7, west of the Race Track, north of Paradise Palms and southeast of Retail Row. It was a diner located in the desert and had seats, an outdoor restroom, and located just outside of the race track, presumably for the hot spectators at the races.
The Roadside Diner was added to the map.
The Roadside Diner near the Race Track has been changed into a SoFDeeZ ice cream shop.
Battle Royale Geography
Chapter 2 Named Locations
 

Grid Coordinates

North West
North
North East
West
Central
East
South West
South
South East
Chapter 1 Named Locations