As part of the Unified Community Platform project, your wiki will be migrated to the new platform in the next few weeks. Read more here.
Rapid's Rest (POI)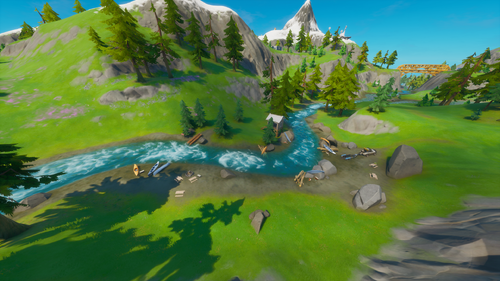 Rapid's Rest is a Landmark in Battle Royale added in Chapter 2 Season 1, located inside the coordinate G6, east of Lazy Lake. It is a rocky river that has many boats and canoes and a small shack.
Rapid's Rest (POI) Top View
* Click on the map to view geographic sub-locations.
Rapid's Rest was added to the map.
Battle Royale Geography
Chapter 2 Named Locations
 

Grid Coordinates

North West
North
North East
West
Central
East
South West
South
South East
Chapter 1 Named Locations