Rainbow Rentals (POI)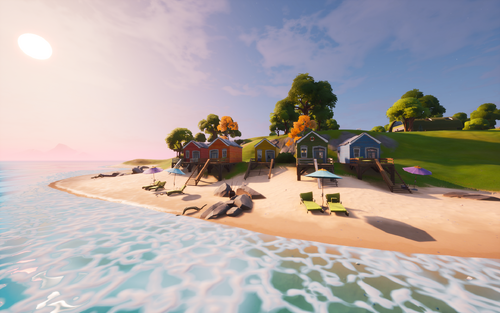 Rainbow Rentals is a Landmark in Battle Royale added in Chapter 2 Season 1, located inside the coordinate A6 on a beach. It consists of 5 rental bungalows. They are all 3 sections long, including a balcony over the beach.
Rainbow Rentals (POI) Top View
* Click on the map to view geographic sub-locations.
Rainbow Rentals was added to the map.
Rainbow Rentals was completely flooded.
July 30th: The water has receded to the point where Rainbow Rentals is slightly revealed.
August 1st: The water has lowered to its normal level, fully revealing Rainbow Rentals once again restored to its former glory.