Pawntoon (POI)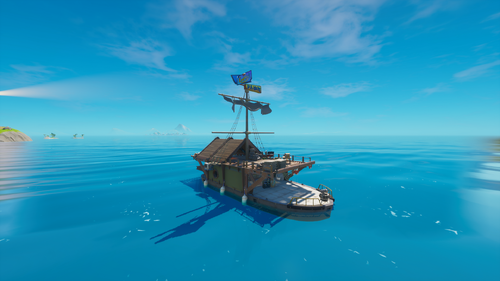 Pawntoon was a Landmark in Battle Royale added in Chapter 2 Season 3. It is a small boat run by Knepley's Pawn Shop, with a total of 7 chests (3 of them are Henchman Chests). It has also 1 Supply Drop, 12 Slurp Barrels and some food crates. It is also the first location in Fortnite's history to spawn at a random location every game, usually off the coast of the island.
Pawntoon (POI) Top View
* Click on the map to view geographic sub-locations.
Pawntoon was added to the map.
Battle Royale Geography
Chapter 2 Named Locations
 

Grid Coordinates

North West
North
North East
West
Central
East
South West
South
South East
Chapter 1 Named Locations