Panther's Prowl (POI)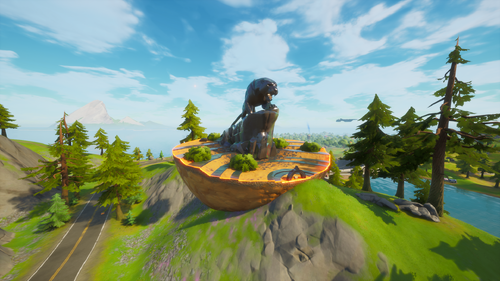 Panther's Prowl is a Landmark in Battle Royale added in Chapter 2 Season 4 located in coordinate E7, west of Misty Meadows and south of Hydro 16. It is a chunk of land that appears to have a Vibranium panther on a Vibranium rock. Both the rock and the panther are indestructible. A couple of rifts appear around this area. This landmark was most likely rifted away from the Black Panther universe to the island.
Panther's Prowl (POI) Top View
* Click on the map to view geographic sub-locations.
September 1st: Panther's Prowl was added to the map.
Battle Royale Geography
Chapter 2 Named Locations
 

Grid Coordinates

North West
North
North East
West
Central
East
South West
South
South East
Chapter 1 Named Locations