Mowdown (POI)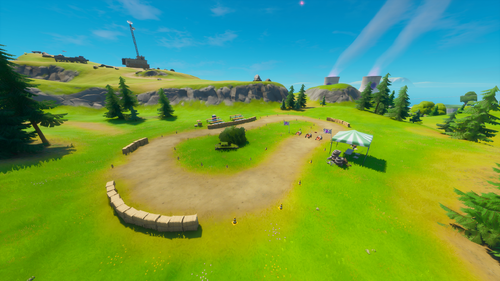 Mowdown was a Landmark in Battle Royale added in Chapter 2 Season 1, located inside the coordinate F2, north of Frenzy Farm and east of Craggy Cliffs. It was a small race track in the shape of an oval, with small, unusable lawnmower racers.
Mowdown (POI) Top View
* Click on the map to view geographic sub-locations.
Mowdown was added to the map.
A Ghost file has appeared on one of the bleachers at Mowdown.
Mowdown has been destroyed.
Battle Royale Geography
Chapter 2 Named Locations
 

Grid Coordinates

North West
North
North East
West
Central
East
South West
South
South East
Chapter 1 Named Locations