Motorboat Mayhem (POI)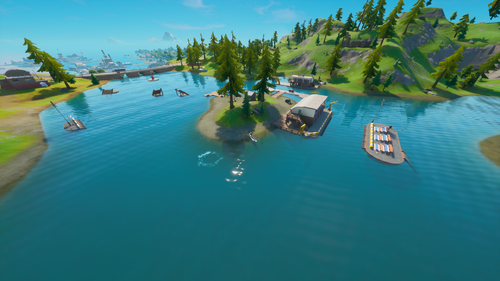 Motorboat Mayhem was a Landmark in Battle Royale added in Chapter 2 Season 3, located inside the coordinate E7, near Misty Meadows. It was a large racing area on water for Motorboats. A repairing station, food station, and spectator seats were added around for the POI.
Motorboat Mayhem (POI) Top View
* Click on the map to view geographic sub-locations.
Concourse (Main Hall)
Crowd Bleachers
TACOS restaurant
Motorboat Mayhem was added to the map.
Motorboat Mayhem has been removed.