Lucky Bridge (POI)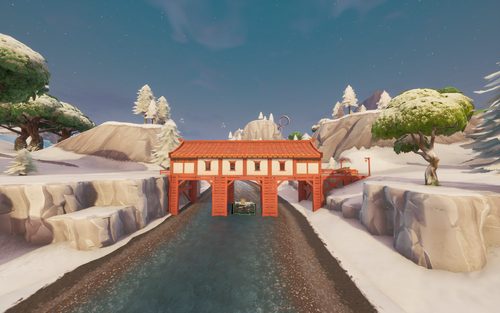 Lucky Bridge was an Unnamed Landmark in Battle Royale added in Season 3, located inside the coordinate F9, near Lucky Landing. It was a traditional Asian-inspired bridge that spans across a river.
The Wooden Bridge was added to the map.
Lucky Bridge replaced Wooden Bridge.
Lucky Bridge was covered in snow.
Lucky Bridge was sucked into a Black Hole.
Battle Royale Geography
Chapter 2 Named Locations
 

Grid Coordinates

North West
North
North East
West
Central
East
South West
South
South East
Chapter 1 Named Locations