Lazy Lake Island (POI)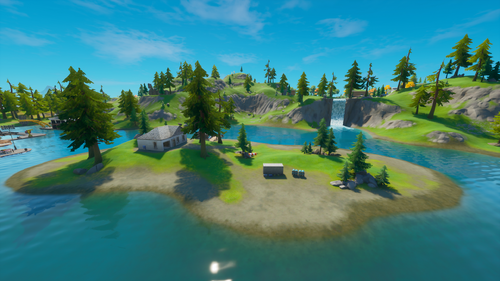 Lazy Lake Island is a Landmark in Battle Royale added in Chapter 2 Season 1, located inside the coordinates E7 and F7, north of Misty Meadows, southeast of Hunter's Haven, southwest of Lazy Lake, far west of Catty Corner, and farther east of the Hydro 16 Dam. This may be a joke that the developers were too lazy to think of a better name for it, especially as it's not even the only island in the lake.
Lazy Lake Island (POI) Top View
* Click on the map to view geographic sub-locations.

A.L.T.E.R.


Former Members


Locations

None

Weapons


Former Weapons