Hilltop House (POI)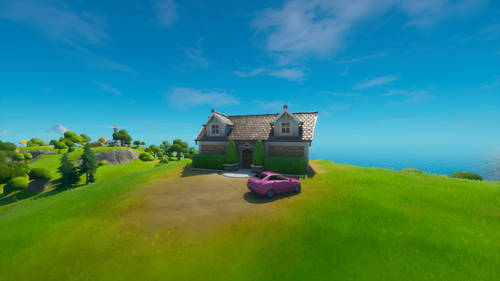 Hilltop House is a Landmark in Battle Royale added in Chapter 2 Season 1, located inside the coordinates D2 and E2. Is a house on top of a hill near Doom's Domain. It has the lion statue from Gotham City as well as 3 chests.
Hilltop House (POI) Top View
* Click on the map to view geographic sub-locations.
Hilltop House was added to the map.
Hilltop house has now been converted into some medical center and you can find Remedy willing to trade, collect bounty and even hire her.