High Hoops (POI)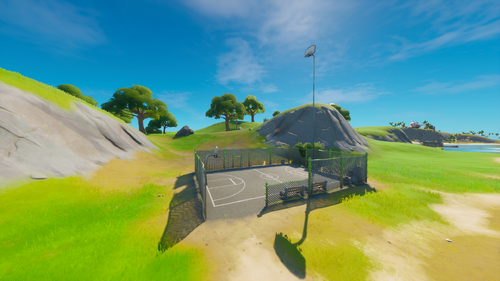 High Hoops is a Landmark in Battle Royale added in Chapter 2 Season 3, located inside the coordinate B3, near Sweaty Sands. It features 2 basketball hoops, one is the regular height, while the other is comically tall.
High Hoops (POI) Top View
* Click on the map to view geographic sub-locations.
High Hoops was added to the map.