Greasy Graves (POI)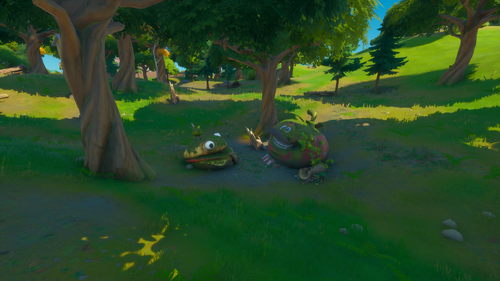 Greasy Graves is a Landmark in Battle Royale added in Chapter 2 Season 1, located inside the coordinate C5, in Weeping Woods and east of Holly Hedges. The area consists of a mossy Pizza Pit and Durrr Burger head. This is probably a reference to the old fast food shops of Uncle Pete's Pizza Pit and Durrr Burger that were found in the Chapter 1 map. The name of the location is a reference to Greasy Grove, the location of the original Durrr Burger restaurant.
Greasy Graves was added to the map.
Greasy Graves has been massively flooded. The burger and tomato heads have been left at the bottom of the water.
July 27th: A large amount of water has been drained around Greasy Graves
July 30th: The water has lowered further, and Greasy Graves has been fully revealed.