Flopper Pond (POI)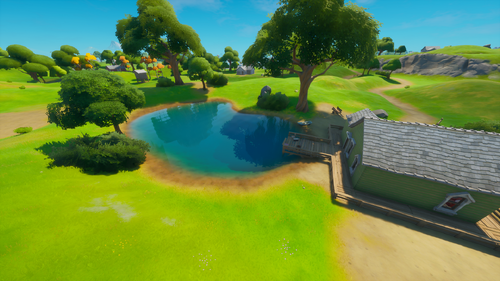 Flopper Pond is a Landmark in Battle Royale added in Chapter 2 Season 1, located inside the coordinates C4 and C5, east of Holly Hedges, south of Salty Springs, and north of Weeping Woods. It is a pond with Floppers with a house on the shore and a dock.
Flopper Pond (POI) Top View
* Click on the map to view geographic sub-locations.
Flopper Pond was added to the map.
A lot of debris from a flood covered Flopper Pond.