Dusted Depot (POI)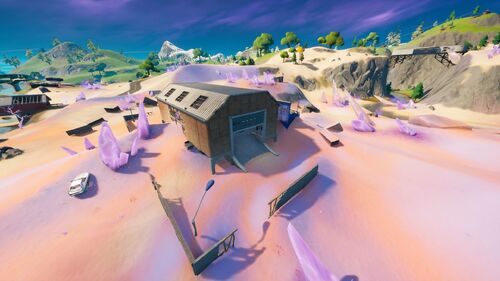 Dusted Depot is a Landmark in Battle Royale added in Chapter 2 Season 5, located inside the coordinate E4, east of The Zero Point and southwest of Colossal Coliseum. It's features the red warehouse from Dusty Depot, although it has been greatly damaged by the sand. There is also a little bit of the blue warehouse, although that is even more damaged.
Dusted Depot (POI) Top View
* Click on the map to view geographic sub-locations.
See Dusty Depot for more detail