Doom House (POI)
This map location is inside the combination of coordinates: D2.
Sublocation, points and chest placements that can be found outside Doom House (POI) might be listed under the grid coordinates of the area.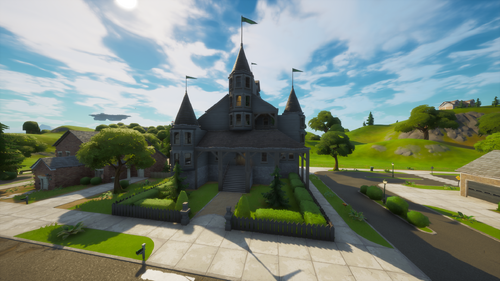 Doom House is a Landmark in Battle Royale added in Chapter 2 Season 4, located inside the coordinate D2, in Doom's Domain. It is a large mansion
Doom House was added to the map.