Crashed Battle Bus (POI)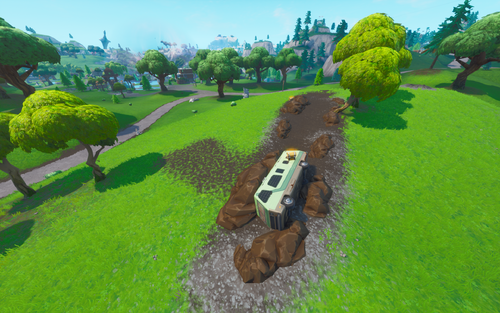 Crashed Battle Bus was an Unnamed Landmark in Battle Royale added in Season 6, located inside the coordinates E3, near Lazy Lagoon and Loot Lake. It was added in Fortnitemares (2018) as a reference to the cinematic trailer. It was a Battle Bus that had been carrying Deadfire while the cube exploded. it remand on the map until Season X/10 when it was changed into a crashed RV.
Crashed Battle Bus was added to the map.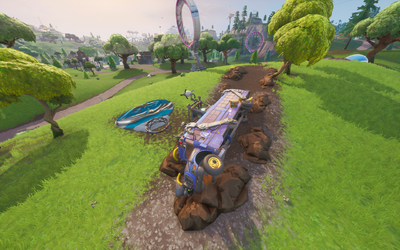 The Crashed Battle Bus was changed into a Crashed RV.
The Crashed RV was sucked into a black hole.
Battle Royale Geography
Chapter 2 Named Locations
 

Grid Coordinates

North West
North
North East
West
Central
East
South West
South
South East
Chapter 1 Named Locations