Compact Cars (POI)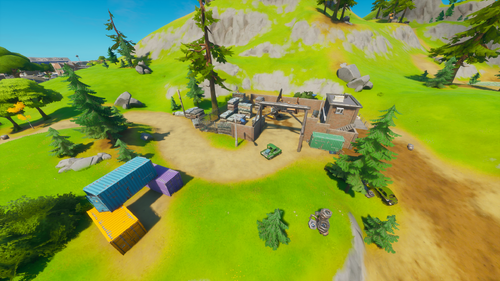 Compact Cars is a Landmark in Battle Royale added in Chapter 2 Season 1, located inside the coordinate G4, directly north of Chair. It is quite similar to the Junk Junction location, or the Junkyard from Chapter 1, only smaller. An Upgrade Bench can also be found here. It is currently underwater and will return in 24th July.
Compact Cars (POI) Top View
* Click on the map to view geographic sub-locations.
Compact Cars was added to the map.
Compact Cars was flooded by water, making it inaccessible and no longer a landmark.
July 18th: The water level lowered, allowing Compact Cars to be seen again and making it a landmark once again.
July 24th: The water cleared from Compact Cars.
Battle Royale Geography
Chapter 2 Named Locations
 

Grid Coordinates

North West
North
North East
West
Central
East
South West
South
South East
Chapter 1 Named Locations