Big Rig (POI)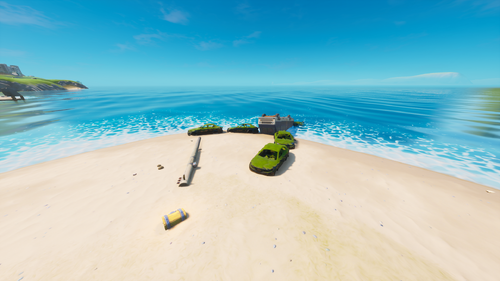 Big Rig is a Landmark in Battle Royale added in Chapter 2 Season 1, located inside the coordinate H3, southeast of Steamy Stacks and Dirty Docks. It is a little easter egg of the truck robot that was on the original map. It was found underwater, but it has been washed up and the Truck Robot's Head can be driven. The Fortnite community calls it truckasaurus.
It was formerly located inside the coordinates I6, northeast of Race Track, and south of Lonely Lodge.
Big Rig (POI) Top View
* Click on the map to view geographic sub-locations.
Big Rig was added to the map.
Big Rig has fallen onto the ground underwater and is crawling to the island.
Big Rig has lost its head.
Big Rig has washed up on shore and its head is a driveable truck.